Every company LOVES bringing in new business. Remember the excitement of closing a deal, adding a new customer logo to your website, getting a big commission? It goes without saying: a lot of efforts go into winning a new client - but who takes care of your existing customers?
When companies sell a product or a service to clients, they promise the sun, the moon and the starts to win them over. More than likely, an "award winning customer service" is also a part of the deal…but can you deliver?
The Harvard study review shows that an existing customer spends an average of 67% more than a new customer and a 5% increase in customer retention can increase a company's profitability by 85%. A lot of businesses have already discovered the value of loyal customers and are now placing a lot of focus on the customer service they provide.
So why do you still love your existing customers less?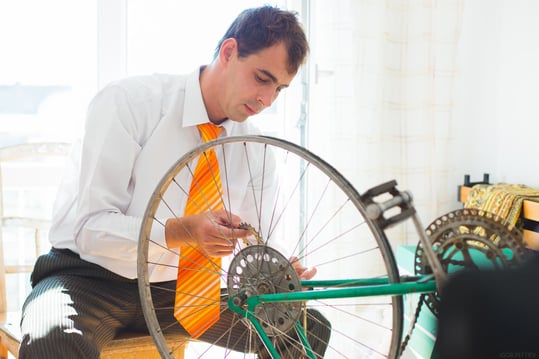 If you own a small company or a start up the chances are you are still managing all this workload by yourself. Your title must be: CEO / Sales Executive / Receptionist / Support Agent / Coffee maker.
So when is the best time to hire a customer service agent? If the job title above describes 3 of your daily roles, congratulations… the time has come to delegate some work to others.
Here are few tips on where to begin:
Review how much of your time is spent on dealing with existing customer's queries. This will help you figure out if the position should be full time or part time.
How quickly is your company growing? More customers = more resources.
Reach out to your existing customers - this can be a real eye opener. Find out how they feel about your customer service and what their expectations are.
Find out how your competitors look after their customers - aim to be better.
Be proud. Your customers have chosen you for a reason - now it's your turn to make them stay.
Thank you for taking the time to read our blog. Click on the button below to download our recommended list of Customer Service books which are absolute must-reads even if you only have one customer.