Running a business does not sound like an easy task. If you are lucky enough to have a number of customers under your business wing you have probably realized by now how precious your time is. Every client deserves your attention but as your customer base expands the time you can devote to each one of them becomes more valuable.
During the past 10 years technology and social media have increased competition, driven down prices and created a super-competitive environment. As a result customer expectations are higher than ever and if you can't keep up your competitors will. Customers want your service to be cheap, great, fast and to be delivered how and when they want it. Customer expectations are forever changing and it's up to your business to adjust.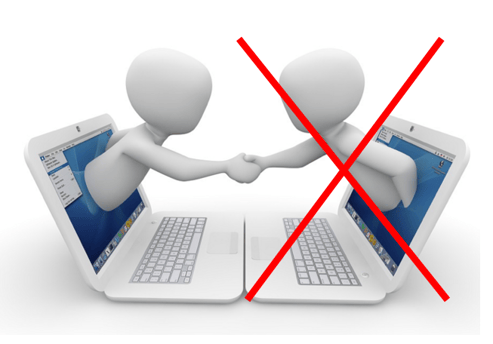 "The first step in exceeding your customer's expectations is to know those expectations." – Roy Hollister Williams
It's not me it's you: 5 customer expectations you must meet to avoid a break-up:
Honesty: be clear on what services/products your client purchased. Any grey areas in communication can only cause problems down the road and cost you a valuable customer. There's nothing worse than over-promising and under-delivering. Deliver what you sold.


Keep in contact: communication is key in a working relationship and it shouldn't stop as soon as a payment reaches your bank account. Nowadays customers want an ongoing and close relationship with the same representative from your company. Check in periodically with new features, suggestions and progress review. Do not wait for them to come to you.


Listen: every conversation with your customer should bring value to them and to your business. Listen between the lines, pick out important information which can be used to solve, sell or improve. Keep accurate notes from every call to avoid unnecessary repetition in future.


Speed: fast, friendly, and great customer service, followed up by a phone call to make sure everything was resolved no longer count as going above and beyond, it is simply expected. Your team must work effectively as a unit to ensure a quick solution to a reported problem.


Flexibility: customers are now tech-savvy, this means they can see what deals others get through social media, blogs and reviews. Clients no longer want to be told what to do, they expect to sit in the driver seat. As a result, your business is expected to provide some level of flexibility when it comes to payments, product/service plans, offers etc.
So is your business ready to meet customers' ever evolving demands to avoid being dumped?