According to Department of Jobs, Enterprise and Innovation SMEs account for 99.7% of all enterprises in Ireland and employ more than 70% of people working in the private sector. This means that more than likely someone out there is offering a similar service or product as you. Every month multiple enthusiastic entrepreneurs turn their dreams into reality and start a business in hopes it will be the next Stripe or HubSpot. Just when we think we have seen it all a new name comes to market and blows competition out of the water.
So how do they do it... Luck? Right connections? Tech Gods watching over from above? We have read many success stories and tips on how to succeed and stand out from competition, but is it the same recipe for every business?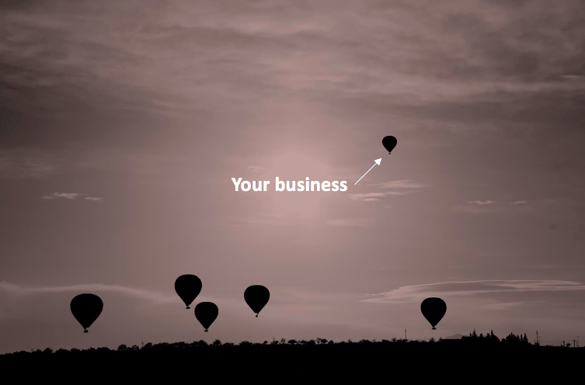 Lets think about how to eclipse your competitors with 3 simple tips and build a 5 star rating:
Find a niche and stay focused: what is the one thing your business does better that others?... Good, now STICK TO IT. It's very easy to get carried away when potential customers ask for features or services which you currently can not offer. Don't change your vision for a bit of cash - it's ok to say NO.


Kick-ass customer service: start delivering exceptional service from your very first customer. Every interaction counts, so do not take any phone call or e-mail for granted. Know what your customer's expectations are and go above and beyond to ensure they promote your business in future and purchase more too.


Continuous communication: so what if you are a CEO? Schedule a call with your new and existing customers to see how their experience has been so far, make them feel important and LEARN from what they have to say. It can be difficult for an online business to deliver that personal human touch... if you want to stand out - make it happen.
Every business success story is different, aim to share yours someday!